Welcome to the list of the best games of the decade! These are the best of the best, the games that helped define the decade. These top game releases represented entire genres or were so overwhelmingly good that they were destined to become classics. Every game on this list is a fantastic representation of its genre and comes highly recommended.
You don't realize how long ten years is until you look back and consider what has happened in that time. Consider where you were in 2010; chances are your life was very different. Perhaps you had a different job, lived in a different house, or had a different set of friends. The same is true for video games; in those ten years, the gaming landscape has changed, with many developers focusing on creating games that will last a decade rather than being consumed and forgotten. So, we thought it would be fun to look back on the last ten years of video games and pick the best of the best. So, here goes…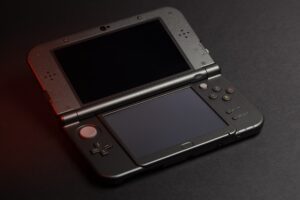 Animal Crossing: New Leaf – This cozy, low-stress simulation series had previously appeared on both Nintendo consoles and handhelds, but it had finally found its perfect home on 3DS. The small handheld was powerful enough to display stunning graphics and animation, and its portability encouraged players to bring their towns with them wherever they went to meet friends and share their game worlds in real life.
The Last of Us – What can be said about The Last of Us that hasn't already been said? From the start, Naughty Dog's masterpiece breaks your heart, then rebuilds it throughout the game by exposing you to the full range of emotions possible in a video game, only to break it all over again at the end. The game's initial success was due in part to its release during the height of zombie media, but even now, long after the hype has died down, The Last of Us has so much more to offer. It's a game that rewards clever gameplay and resourcefulness while still putting you in situations where you never feel quite prepared for what's about to happen.
Minecraft – This little survival-and-build indie game emerged ten years ago from the development test stage. Since then, it has firmly established itself as the entertainment and personal creativity culture epicenter. Minecraft is the entry point into the gaming world. It's a creative playground for millions of adults who are passionate about being creative. Minecraft does not look nor sound like a 21st-century game, with its blocky voxels and ping-pong audio effects. Nonetheless, it is the pinnacle of the decade.
Breath of the Wild – The magical aspect of Breath of the Wild is that it does not follow the rules. Breath of the Wild has the feel of an open-world game from another universe. A game that asks, "What inspires a sense of adventure?" and will go to any length to achieve it. Breath of the Wild is lean in some ways, but it's all the better for it. Its internal rules are logical. In the purest sense, it's an open world. It encourages and rewards experimentation and exploration. It encourages esoteric problem-solving. Other games appear uninspired as a result. You want to visit, explore, and live in Breath of the Wild.
Elden Ring – FromSoftware's latest masterpiece takes the Souls formula to new heights. The Lands Between, a massive open world divided into six regions filled with lore, items, enemies, bosses, and secrets, is where Elden Ring drops players. Unlike Sekiro, Elden Ring is an RPG that allows players to approach encounters in a style that suits them, whether it's melee combat, magic, or even stealth. Character development is an integral part of the Elden Ring experience, and the game's commitment to player freedom significantly increases its replayability and flexibility.
Spelunky – When video game scholars are asked to name a "perfect" game, Spelunky is frequently mentioned. When you explore Spelunky's ever-changing and just-about-conquerable subterranean, you never know whether you'll fall into lava, be eaten by a bat, rob a shopkeeper, be impaled on spikes, or make it all the way to hell. Nevertheless, this cave-diving classic feels inexhaustibly fun thanks to a sublime combination of gameplay ideas, hazardous environments, and random chance.