A PlayStation emulator is a software application that mimics the functioning of the original PlayStation console on your PC. It lets you play PS1 video games on your desktop without attaching the console.
There are a few motives why you may want to apply a PS1 emulator:
Convenience
Accessibility
Enhanced graphics
Cheaper than buying the original games
PCSX2 – The Best PS2 Emulator for Windows PCs

PCSX2 is the best option. To get started, go to the PCSX2 website and download, and install it; then, you'll need to obtain PS2 BIOS files to play games. The emulator won't work without them due to legal issues. You can find them with a quick web search. Now, it's time to find some games! You have a few options here:
Rip your own PS2 game disks to your PC using special software. This is legal but can be complicated to set up.
Download PS2 game ISO files from various websites. This is easier but of questionable legality. Proceed at your own risk.
Buy used PS2 games and rip them yourself. This ensures you're getting games legally but requires having a PS2 on hand.
RetroArch – An All-in-One Emulator for PS1, PSP, and More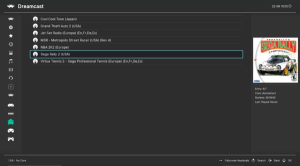 RetroArch has a learning curve, but it's very powerful. You can customize the on-screen controls, save and load states, use cheats, and tweak many options for each core.
The interface does take some getting used to. But you'll appreciate how much you can do once you understand it. You can scan for box art, organize your games into playlists, and more.
RetroArch is completely free and open source. You must provide your PS1, PSP BIOS, and game files (ROMs).
ePSXe – A Popular PlayStation 1 Emulator
ePSXe is one of the most popular PlayStation 1 emulators for Windows PCs. To start with ePSXe, you can download and install the emulator on your PC. You'll also need to offer your personal PS1 BIOS record, incorporating the basic code required to boot up the emulator. These are some of its features:
Upscaling and texture filtering to improve graphics.
Save states allow you to save your progress at any point.
Cheat codes are fully supported.
Controller support for PS1 and PS2 gamepads and Xbox and generic PC controllers.
Network multiplayer.
Record and playback.
PPSSPP – The Best PSP Emulator Out There
If you want an emulator to play PSP games, it is the best emulator. It's available on Windows, Mac, Linux, or even Android. PPSSPP can run the significant majority of PSP games at full speed
The interface is clean and intuitive.
A wide range of PSP games are compatible and run flawlessly.
Upscaling features allow you to play games in full HD for a sharper image.