In the rapidly evolving world of gaming hardware, the quest for the perfect graphics card to achieve impeccable 1080p gaming has become both exciting and daunting. With a plethora of options available, selecting a budget-friendly yet performance-packed graphics card is now more attainable than ever. Here, we present an overview of the five best graphics cards that seamlessly deliver the immersive 1080p gaming experience you crave, complete with high refresh rates.
1. XFX Speedster MERC308 RX 6650 XT Black: Affordable Performance Prowess on 1080p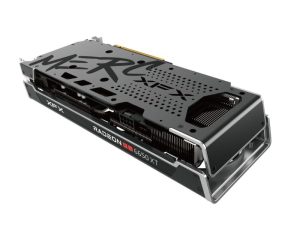 The XFX Speedster MERC308 RX 6650 XT Black stands as a testament to how affordability can coexist harmoniously with performance excellence. Tailored for 1080p gaming enthusiasts seeking a silky-smooth 144Hz refresh rate, this graphics card emerges as a compelling choice. Armed with a substantial 8GB of DDR6 graphics memory, this card leverages its 2048 cores and clock speed of 2694 MHz to deliver commendable performance in a wallet-friendly package. Although devoid of RGB lighting, the XFX Speedster's commendable performance ensures that your gameplay takes center stage.
2. NVIDIA GeForce RTX 3050: Budget Brilliance with Cutting-Edge Technology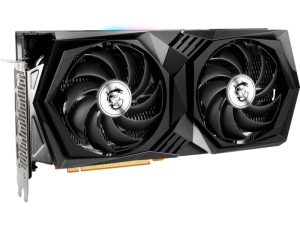 Navigating the realm of budget-friendly graphics cards leads us to the NVIDIA GeForce RTX 3050, a versatile contender poised to elevate your 1080p gaming experience. A shining example of NVIDIA's commitment to innovation, this card not only accommodates low-end PCs but also integrates revolutionary technologies like DLSS and ray-tracing. Through DLSS, you can push the boundaries of resolution while maintaining optimal performance. Operating with a mere 130-watt power supply unit, the RTX 3050 is a testament to efficient yet impactful gaming.
3. AMD Radeon RX 6600: The Fraternity of Fluid Gameplay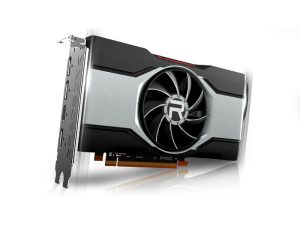 Embarking on a quest for consistent, high-framerate 1080p gaming brings us to the realm of the AMD Radeon RX 6600. This graphics card harmoniously blends performance and stability, ensuring your gaming endeavors are free from the shackles of performance drops. Even the latest and most demanding games surrender to its prowess, thanks to a base clock speed of approximately 1.62GHz and a boost clock speed soaring to 2.59GHz. A true companion for the avid gamer seeking unrelenting performance in the world of 1080p gaming.
4. MSI VENTUS 2X OC RTX 3050: DLSS 2.0 and Beyond
The MSI VENTUS 2X OC RTX 3050 takes the 1080p gaming landscape by storm, armed with the transformative DLSS 2.0 technology. This graphics card generously bestows 8GB of DDR6 graphics memory, enabling you to dive into your favorite games with an enriched visual experience. Bolstered by 2560 cores and clocked at 1800 MHz, the MSI VENTUS 2X OC RTX 3050 ensures that your gaming pursuits remain consistently engaging, delivering stunning visuals and smooth gameplay with ease.
Making the Decision: Your Path to 1080p Gaming Glory
As you embark on the journey to find the perfect graphics card for your 1080p gaming escapades, these five contenders stand as formidable options, each with its unique blend of performance, technology, and affordability. With choices ranging from the XFX Speedster MERC308 RX 6650 XT Black's commendable performance, the NVIDIA GeForce RTX 3050's innovation, the AMD Radeon RX 6600's unwavering consistency, to the MSI VENTUS 2X OC RTX 3050's visual prowess, you're now armed with the insights needed to make an informed decision. Delve into the captivating world of 1080p gaming, where each card promises a doorway to unparalleled immersion and excitement.